【Image】Dragon Ball super 45th Episode
「Does Vegeta disappear?!? copy Vegeta is menace」
June 29, 2016 broadcast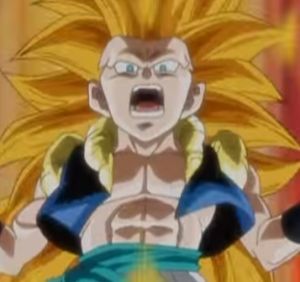 previous episode
It was shut in to Monaka's car.
Trunks and Goten have come to Potofu's planet.
They were rolled up in a fight of the "Superman water".
They played an active part after a long absence.
Greil who is going to obtain superman water.
He got power of the water!
He transformed himself into purple.
Greil aims at him.
It was Vegeta which came up when he was critical.
Greil became a liquid.
Vegeta has lost.
Power does not come out.
Purple Vegeta appeared in front.
A notice and expectation of Episode 45
Purple Vegeta is called Copy Vegeta.
Genuine Vegeta seems to disappear.
It is unknown why Greil transformed itself into purple.
It will be revealed in Episode 45.
It became reproduction Greil, and genuine Greil may have disappeared.
Will purple Greil be to become the superman water when I think so?
Superman water is not simple water and can expect that it is a living entity.
Do you not turn into a partner?
And I increase.
Gotenks and Goku appear by the notice.
Gotenks transforms himself into Super Saiyan3 after a long absence.
Probably he will lose.
I want Super Saiyan bule to transform itself into him again!
I look forward to a fight of Vegeta VS Goku.
The story of Episode 45
Please convert the Japanese version of translation software .