Volume 2 of Dragon Ball Super has been released!
The book has been on sale from December 2nd 2016.
It has been 1 year and 8 months since the release of Volume 1.
So I thought I would write about the contents of Volume 2!
Included are special features including an interview with Mr. Toyotaro to be enjoyed!

Overview of Comic Volume 2
The cover is of Goku smiling with the team from Universe 6.
It has a great overall look.
Goku looks like someone else.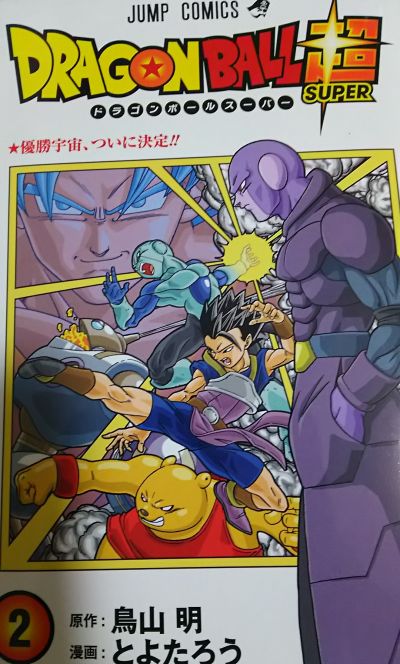 At the start of the book, Mr. Toyotaro mentions something about his favorite characters.
This is curious indeed!
He is asked the question,「Who is your favorite Dragon Ball character?」
I'm sure there would be lots to talk about had he answered Oolong or Pilaf, but he is unable to lie.
My favorite character of course is… Son Goku!

Source: Dragon Ball Super Comic Book Volume 2
It seems he simply likes Goku best.
I thought he would pick a mean character like Vegeta, so this was unexpected.
By the way, my favorite character is Turles.
I like the contrast in that he is Goku on the outside but is bad on the inside.
Needless to say I like Goku Black as well.
Details about the contents!
Here are the contents and the number of stories in Volume 2!
Surprisingly, there aren't that many.
Episode 10 「Frost's Identity」
Episode 11「Vegeta Appears!」
Episode 12「The Pride Of A Saiyan」
Episode 13「The Champion Universe is Decided At Last!」
Episode 14「An SOS From The Future」
Episode 15「HOPE!! Once More」
There are 6 stories in total.
Volume 1 had 9 stories all up.
Compared to that, it seems like a lot less.
The reason must be that the page numbers per story has increased.
Now there are about 40 pages per story.
Personally, I was hoping that it would include a comic version of 「Ressurection F」, but no such luck.
About the features and the interview!
Just as there were in Volume 1, there are illustration pages in between the stories.
Such illustrations include scenes of Frost putting poison on a needle and Future Bulma planning to live in the past.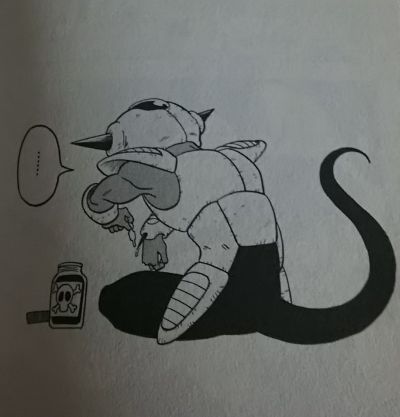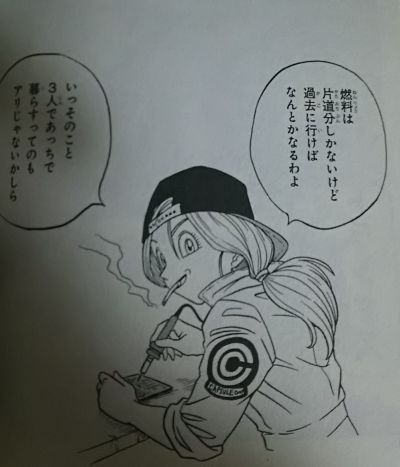 There is a special feature at the end of the book: a spin-off story from Jump Victory Carnival 2016.
It's a story that explains why Future Mai is young.
There's an article about it on this blog!

On how Future Mai is young, Trunks's age and how they meet! A Dragon Ball spin-off story from Jump Victory Carnival.
Also included is an interview with Mr. Toyotaro!
I was surprised by the unexpected topics!
When did you start drawing manga?
Which character is hard to draw?
What is the interaction between you and Mr. Toriyama like?
What will happen next with the Future Trunks story arc?
such are some examples.
Apparently Mr Toriyama checks areas like panel division and composition.
Sometimes he makes corrections.
He takes it on board and re-draws accordingly!
It seems Mr. Toriyama is checking things thoroughly.
Mr. Toyotaro also talks about attending the annual anime and manga convention held in New York.
There are many Dragon Ball fans overseas.
He was there to sign things for fans.
On a side note, Mr. Toyotaro looks like this…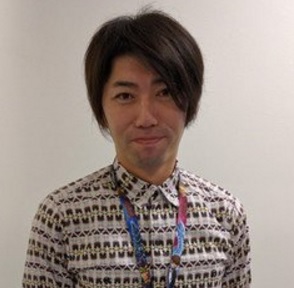 A young man with silky hair!
His hairstyle is reminiscent of Trunks as a young man.
Personally, I am curious about the「Future Trunks story arc」
There is this comment from Mr. Toyotaro.
The story takes a slightly different path in the anime series.
And after that…?
The moment we've all been waiting for,「That Promise」 is about to be realized!
Impressive work by Mr. Toriyama! He is amazing! It's definitely something to look forward to!
Certainly, there are many differences between the anime and manga versions.
Personally I would like the ending to be different from how it was in the anime.
I wonder what 「That Promise」 is all about!
Will it be revealed after the Future Trunks story arc?
I'm very excited about what happens next!
Dragon Ball Super Comic Volume 2!
Get yourself a copy here!

Information on Dragon Ball Super Comic Volume 1!
Review of Dragon Ball Super Comic Volume 1 and the announcement of the Volume 2 release date!
The ending of Future Trunks story arc!
Dragon Ball Super [Episode 67] Spoilers! Review, Discussion and impression: Shocking ending for Episode of Future Trunks!